Open Office Cubicles and Workstations
1 SOURCE OFFICE FURNITURE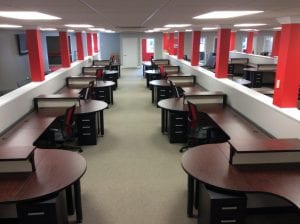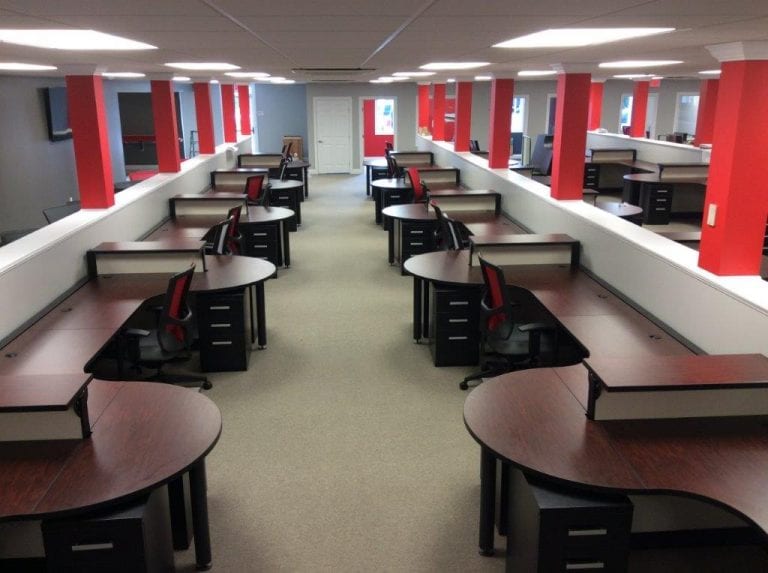 Design and Installation of Open Office Cubicles and Workstations
1 Source offers a number of highly-rated brands of workstations including Friant and LogiFlex. With these lines of systems furniture, we are able to achieve anything clients want in an open office environment. We have selected these products for their quality, value and aesthetics — all very important factors for creating inspiring and productive work spaces.
CALL (410) 978-6500 FOR A FREE CONSULTATION AT YOUR LOCATION!
Friant Workstations
A top source for high quality, mid-priced workstations, 1 Source offers several contemporary styles of Friant.
Interra
We have exclusive distribution of this exceptional workstation, a classic 2 -1/2″ thick TILED panel system unique to the market and one of the most affordable panel workstations available. The Interra tiled panel system has a more contemporary look and ability to customize appearence, for a price competitive with most monolithic, lower quality systems. Interra is now available from 1 Source Office Furniture, your BEST source for cubicles in Baltimore.
Friant's Interra is conceived, designed and assembled from the ground up in California and raised with strident, modernist sensibilities. With its thin, sleek lines and easy configurations, it is the perfect system for today's ever-changing work environment. Interra has everything growing businesses need: Built-in functionality, a stunning array of features including locking files, easy reconfiguration and exceptional long-term value.
Plus, finding that perfect look is a breeze with countless fabric options, contemporary worksurfaces and frame colors to get exactly what you want.
Systems 2
Systems 2 is Friant's monolithic, classic cubicle system that gives business owners a simple design solution. System 2 features full-length steel and aluminum connectors that provide a rigid foundation for panels and worksurfaces.
Tiles
With styling like high-end tiled brands, Tiles is a frame and tile system that is a favorite of commercial designers. A single 72″ tall panel can have several different effects: perforated, textile, and glass for a uniquely personal workstation. We often suggest this system in high-use offices, because worn or damaged tiles can be replaced at anytime during the life of the product.
| | | | |
| --- | --- | --- | --- |
| Collaborative workstations | Acoustic (private) panels | Call stations | Bull pens |
Call Now for Free In-Office Consultation and Design
1 Source Office Furniture Offers Complimentary Space Plans and Professional Assistance in the Selection, Layout and Installation of all of our Products.
What our customers have to say
"1 Source gave us a full design for our office. I love the furniture–it accomplished everything we wanted it to."
Not Looking for New?
View our used and refurbished Haworth Cubicles
We offer Haworth refurbished workstations for clients who want the classic Haworth product at an affordable price. 1 Source stocks many sizes and panel heights for multiple options.