Covid-19 Office Furniture Solutions
Covid-19 Office Furniture Solutions
Many of our customers have asked what we can do to make their businesses safer for employees during Covid-19….and we have solutions.
1 Source stocks and sells a variety of products for Covid-19 protection. The primary products for Covid-19 are lightweight acrylic panels that can be added to desks, reception counters, and conference tables. These solutions may also be applied to training tables, benching systems, and workstations in which the panels are too low to provide adequate privacy and protection.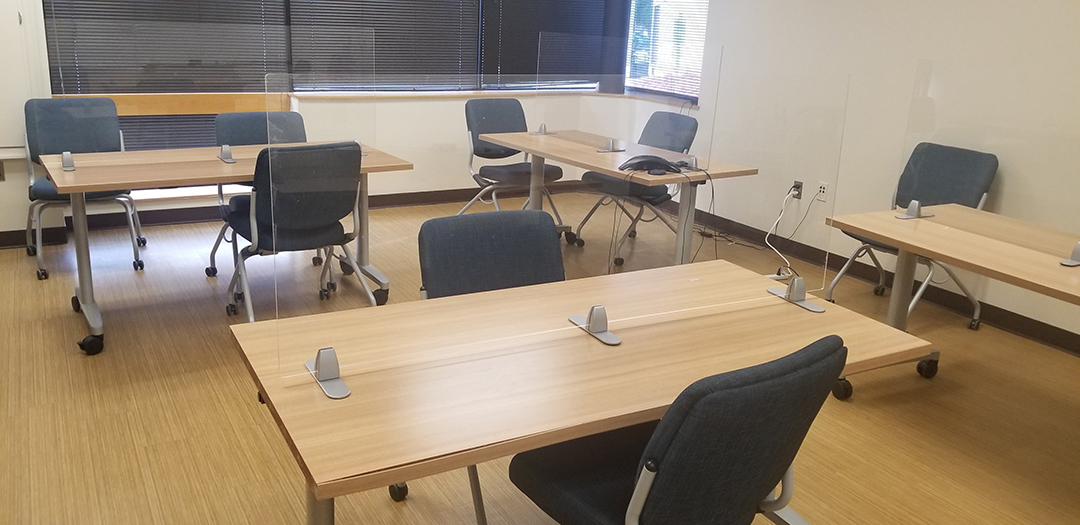 These panels are offered in a variety of lengths and heights and are fully customizable for your office. In addition, the panels can be either temporarily or permanently affixed for complete flexibility. 1 Source Office Furniture's main manufacturers for Covid-19 Solutions are Open Plan Systems and Symmetry Work in Motion.
These Covid-19 protection products offer an inexpensive solution for any business as they can be added to the existing furniture. The 1 Source installation team installs all of these screens with specialty brackets, desk mounts and hardware.
As a result, Covid-19 office protection from 1 Source Office Furniture is easy, affordable, and built to last.
NOTE: Business owners and managers should keep in mind that none of these measures replace the need for wearing masks, social distancing, and frequent hand washing during the Covid-19 pandemic.
1 Source offers:
• A variety of Covid-19 office products
• 3-sided desktop screens
• Acrylic desk mount panels
• Acrylic panels in customized sizes
• Privacy options for every area of the office
Call Now for Free In-Office Consultation and Design
For top performance task chairs at competitive prices in Maryland, Virginia and DC 1 Source is the best source.
What our customers have to say
"I found 1 Source's product recommendations to be excellent from a quality standpoint as well as functionality. Their estimate for our job completion was right on target and professionally done."